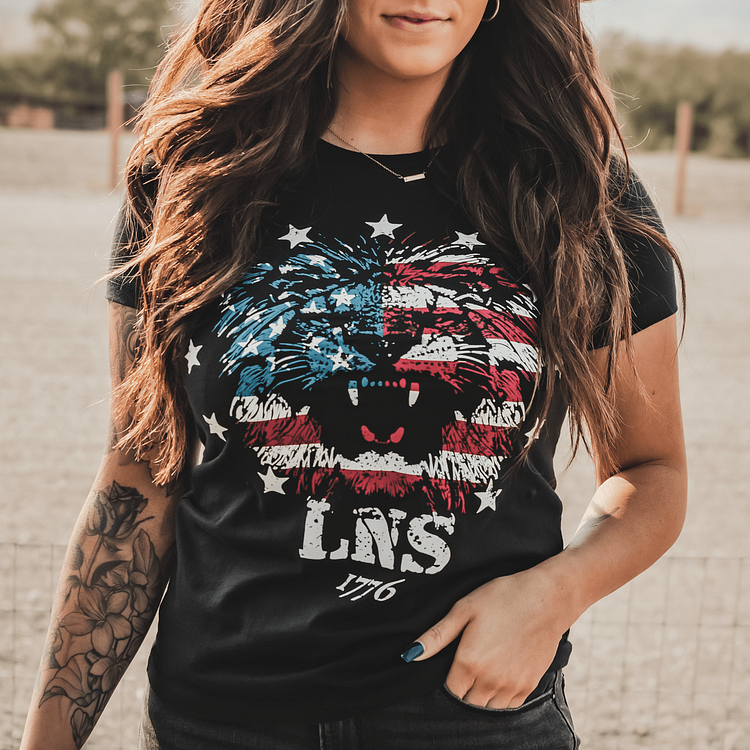 Size
Sleeve Length
Length
Bust
cm
inch
cm
inch
cm
inch
S
26
10.14
65
25.35
100
39
M
27
10.53
67
26.13
104
40.56
L
28
10.92
69
26.91
108
42.12
XL
29
11.31
71
27.69
112
43.68
2XL
30
11.7
73
28.47
116
45.24
3XL
30
11.7
75
29.25
120
46.8
Main Fabric Ingredient: Polyester Fiber (polyester)
Pattern: Solid Color
Sleeve Length: Long Sleeve
Is There A Hood: Not Hooded
Thickness: Ordinary
Appropriate Season: Spring And Autumn
Fabric Name: Cotton
The Content Of The Main Fabric Ingredient: 30
Applicable Scene: Leisure
Design Details: Wiring
Product Category: T-shirt
Sizes can vary from 2-3 centimeters because they are measured by hand. 1inch=2.54cm The size matched on a label can differ from the one you have ordered
TOPS
| | | | |
| --- | --- | --- | --- |
| SIZE | CHEST | HIP | ARM LENGTH |
| S | 36 - 38 | 35 - 37 | 33.5 |
| M | 39 - 41 | 38 - 40 | 34 |
| L | 42 - 44 | 41 - 43 | 34.8 |
| XL | 45 - 48 | 44 - 46 | 35.5 |
| 2XL | 49 - 52 | 47 - 49 | 36.3 |
| 3XL | 53 - 56 | 50 - 52 | 37 |
BOTTOMS
| | | | | | |
| --- | --- | --- | --- | --- | --- |
| SIZE | WAIST | HIPS | INSEAM (SHORT) | INSEAM (REG.) | INSEAM (LONG) |
| 30 (S) | 29 - 30 | 35 - 36 | 29.5 | 31.5 | 33.5 |
| 32 (M) | 31 - 32 | 37 - 38 | 30 | 32 | 34 |
| 34 (M) | 33 - 34 | 39 - 40 | 30 | 32 | 34 |
| 36 (L) | 35 - 36 | 41 - 42 | 30 | 32 | 34 |
| 38 (L) | 37 - 38 | 43 - 44 | 30.5 | 32.5 | 34.5 |
| 40 (XL) | 39 - 40 | 44 - 45 | 30.5 | 32.5 | 34.5 |
| 42 (XL) | 41 - 42 | 46 - 47 | 30.5 | 32.5 | 34.5 |
| 44 (2XL) | 43 - 44 | 47 - 48 | 30.5 | 32.5 | 34.5 |
FOOTWEAR
| | | | |
| --- | --- | --- | --- |
| SIZE US | UK | EU | CM |
| 7 | 6 | 39 | 25 |
| 7.5 | 6.5 | 40 | 25.5 |
| 8 | 7 | 40.5 | 26 |
| 8.5 | 7.5 | 41 | 26.5 |
| 9 | 8 | 42 | 27 |
| 9.5 | 8.5 | 42.5 | 27.5 |
| 10 | 9 | 43 | 28 |
| 10.5 | 9.5 | 44 | 28.5 |
| 11 | 10 | 44.5 | 29 |
| 11.5 | 10.5 | 45 | 29.5 |
| 12 | 11 | 45.5 | 30 |
| 12.5 | 11.5 | 46 | 30.5 |
| 13 | 12 | 47 | 31 |
| 13.5 | 12.5 | 47.5 | 31.5 |
| 14 | 13 | 48 | 32 |
| 14.5 | 13.5 | 48.5 | 32.5 |
Return&Refund Policy:
Thank you for shopping at zukoc.com. Our online store offers unique fashion products from our independent designers, using high-quality materials and reliable production. Our QA team members inspect each product before packaging to ensure maximum customer satisfaction.
- After purchasing the goods, how long is the time limit for returning the goods, and do I need to bear the return shipping cost?
If you are not satisfied with the goods you received, you can apply for a return within 30 days after receiving the goods. Return shipping costs are borne by yourself.

Process:
Receipt of the goods → dissatisfied → contact customer service → meet the conditions of return and exchange → customer service provides the return address, send the goods → email contact customer service to provide a screenshot of the return information → confirm receipt → refund
- In which case the goods cannot be returned?
- The following items cannot be returned: underwear, swimwear, beauty tools, jewelry and accessories, and free gifts.
- Hang tags and clothes are artificially damaged and have been worn and washed, affecting secondary sales.

NOTICE: In the case of swimsuits or received goods, when there are defective/damaged or wrong items, you must send us pictures showing the problem/defects by email, and you need to contact customer service first.

- The returned items must be in an unused state together with the original packaging and will not affect the secondary sale. We do not accept returned items that have been worn, damaged, washed or altered in any way.
All exchange requests will be processed as refunds. Cannot be returned at this time. If you want to exchange the goods, you need to return the purchased goods to get a refund and place the order again.

Important tips:
- We do not accept returned packages that use the cash on delivery service. The return shipping fee is non-refundable. If you send a paid item, we will refuse to pay.
- Before you send the returned goods to us, please be sure to double-check whether your returned goods are correct. We are only responsible for the products sold on this site.

Cancel the order
If you cancel within 24 hours after successful purchase and payment, your order will be refunded in full. If you decide to cancel the order, please contact us by email first. If the order has been shipped, we will not accept order cancellation requests.

How to get a refund?
- We will arrange a refund for you within 1 working day after receiving your package.
- Cancel the order, we will arrange a refund for you within 1 working day.
--For PayPal refunds, it can take up to 3 to 7 business days to complete, depending on the payment method of the item (for example, Paypal balance, credit/debit card, or checking account).
--For bank card refunds, it may take 5-10 business days to appear in your account. This delay depends entirely on your credit card company and its intermediaries.

Contact us
If you have other questions/questions, please feel free to contact us at [email protected]